SENIOR NAIL SERVICES IN JACKSONVILLE & TAMPA
THE HEART NEVER GROWS OLD
We specialize in nail care for seniors and proudly provide our services to women and men who are living at home, in independent and assisted living community, memory care facility, and rehabilitation.

Poor hygiene of nails can lead to infections and illnesses. When it comes to our aging parents, nail care is truly a must-have wellness routine. A few of the many benefits are healthy clean nails, hands and feet, sooth muscle tension, improve blood flow, circulation and mobility.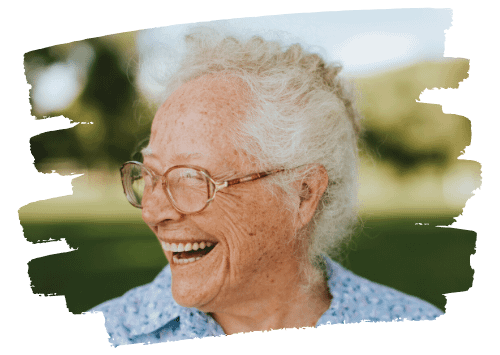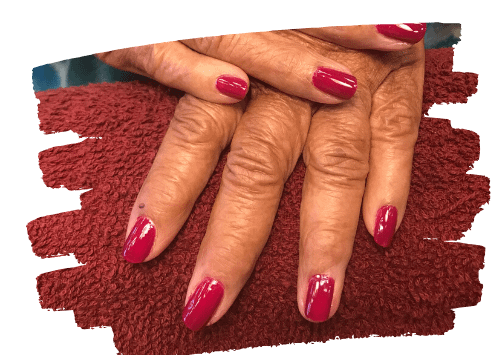 "You can only perceive real beauty in a person as they get older"
IMPORTANCE OF NAIL CARE FOR SENIORS
MAINTAIN GREAT HEALTH WITH PROPER ESSENTIAL NAIL CARE
While often considered as a cosmetic matter, proper nail can actually be a critical element of guarding seniors from potentially serious issues such as infections and illnesses. Having their hands and feet healthy and clean is protecting their well-being and giving them the best quality of life they desire and deserve.
Well-maintained nails help increase the feeling of happiness and confidence wherever you are, in private or in a social gathering.
Like many other caregivers, manicurists are an extension of the family in loving and caring for their loved ones. 
The positive and uplifting human connection boost their all overall emotional and physical health. It helps them to be happier, have fewer health problems, and live longer.
Manicure and pedicure are deeply relaxing for hands and feet.
Especially, massage and foot soak help stimulate blood, muscle tensions, and promote joint health and mobility for aging parents and loved ones.
A SUPERIOR NAIL CARE EXPERIENCE DRIVEN BY EXCELLENCE
Nothing but the best!
We care for your hands and feet with great attention to detail, gentleness and care! Our services are rendered with strict hygiene standards, one-time use materials, and high quality products. Your manicure or pedicure will always be stunning!
CONTACT US WITH ANY QUESTION
YOU ARE A STEP AWAY TO MAKE YOUR SENIORS HAPPIER